Welcome to "ME".
I think I found my small world now. Life is good around art and around people who love art.
Artisans create objects with a sense of utility; they are carpenters or potters who make goods for a variety of people. Their work can have beauty or artistic merit.
Artists create from the point of view of imposing their vision on to the materials. They may make things that can be used but the work is one of creativity.
I am not perfect, I am just a little poor artist and I want to be a good artisan as well.
Sharing the beauty of life with everyone makes me happier and feeling useful. I don't live alone and I hope people would feel less lonely because we have nice art.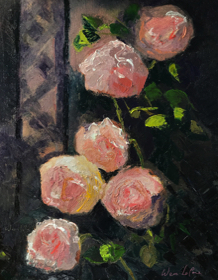 Copyright @ Wen LePore .com